Parallel Napa Valley Announces Spring "Bud Break" Party on May 4th
11 April, 2019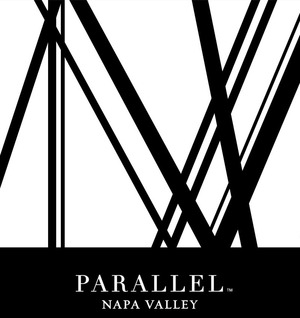 Parallel Napa Valley Announces Spring "Bud Break" Party on May 4th
Saturday event will begin at the Culinary Institute of America and lead into a party at the Parallel tasting room and winemaking home, Brasswood
WHO:

As part of their 20th anniversary celebration year, the partners of Parallel Napa Valley are excited to announce the schedule for their 2019 Spring "Bud Break" Party Weekend on May 4th, 2019. Parallel is renowned for its artisan Napa Valley Cabernet Sauvignon, crafted since the inception by Philippe Melka, one of the most celebrated and respected wine consultants in world.

WHAT:

Parallel's Saturday event is open to the public, and will take place across two different venues, beginning with a Cabernet Sauvignon class at the Culinary Institute of America at Greystone and culminating in the Spring "Bud Break" Party at Parallel's winemaking home and tasting room at Brasswood, St. Helena.


In this Culinary Institute of America Wine Education series class, guests will focus on eight common characteristics of Cabernet Sauvignon, plus how to examine the wine for color, acidity, alcohol level, tannin, and the ever elusive "complexity." After some sensory warm-up, guests will be able to taste through a flight of five wines from all around the globe, including Parallel Wines, pick their favorites, and describe them like an expert. Helpful tips regarding shopping, aging, storage and food, and wine pairing will be shared along the way.

Each $100 ticket includes this informative and fun course, plus a bottle of Parallel Wine to take home. Tickets are non-refundable after Friday, April 26th. Click here to purchase tickets.

Guests are invited to celebrate the start of the 2019 growing season, and Parallel's 20th year in Napa Valley with a "Bud Break" party at the winery's tasting room and winemaking home at Brasswood.

The $125 ticket (waived for club members) includes food, live music, friends, activities and of course Parallel Wines! Tickets are non-transferable, and non-refundable after Friday, April 26th. Click here to purchase tickets.

WHERE:

Mastering the Grape: Cabernet Sauvignon
Culinary Institute of America-Greystone
2555 Main Street
St. Helena, CA 94574

Spring "Bud Break" Party
Brasswood
3125 St. Helena Highway North (Highway 29)
St. Helena, CA 94574


WHEN:

Saturday, May 4th, 2019
2:00 - 3:30PM: Mastering the Grape: Cabernet Sauvignon
4:00 - 7:00PM: Spring "Bud Break" Party


TICKETS & INFORMATION:

Tickets for these events, as well as others throughout the spring and summer, can be purchased online here. For questions about this event or to RSVP complimentary club member tickets, please contact Adrienne D. Capps, Parallel Napa Valley General Manager, at (707) 486-1100 or adrienne@parallelwines.com.



About Parallel Napa Valley
Parallel Napa Valley is an artisan winery that produces top quality Napa Valley-designated Cabernet Sauvignon and Chardonnay. The wines are created by Philippe Melka, well regarded by leading critics as one of the pre-eminent wine consultants in the U.S. and beyond. The winery was established originally as a partnership in 1999 by six close friends who felt the concept of their dream represented their parallel lives in Deer Valley (in Park City, Utah) where they are originally from, and Napa Valley, their second home. The Parallel Napa Valley label captures the essence of the lines carved by skis on the first run of the day, and each top tier wine is also named for a famous ski run. In addition to making great wine, the partners of Parallel Napa Valley are dedicated philanthropists and have made it a priority to extend their wine and its success to support their communities and various charities.

Charles Communications Associates, a leading marketer of fine wine brands and regions, is proud to have represented Parallel Napa Valley since the founding of the brand. For media inquiries, images and interviews, please contact Kimberly Noelle Charles at 415.701.9463 or press@charlescomm.com.
###