Wine Hooligans Savors Successes of 2015
17 February, 2016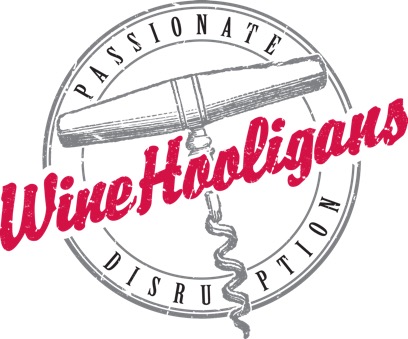 Wine Business Upstart Bullish on 2016

Wine Hooligans LLC, created by wine industry veteran Dennis Carroll and his band of hooligan sales and marketing pros, is bullish on 2016 as the company enters its third year of business. Reflecting back on the year's successes with notable brands Broadside Wines, Cycles Gladiator, Sea Monster, 3 Ball, Stephen Vincent and Goyette, the theme for 2015 was "Introduction". 2014 was the "Set Up and Organization" year for the company as three brands were acquired, two brands were developed, a national sales team was hired, a distribution network was set up and a production and vineyard partner was appointed in Paso Robles, CA.

2015 kicked off with new packaging, wine and focus for Stephen Vincent and Cycles Gladiator and new wine offerings from Broadside Wines. Two newly developed brands Sea Monster and Three Ball were launched and embraced by the marketplace and media. An encapsulated report card from the Head Hooligan, who didn't skip class for this update, highlighting 2015:
Stephen Vincent was rebranded as a Sonoma County/North Coast brand with an emphasis on Pinot, Chardonnay and Cabernet in order to reflect the history and pedigree of Bob Goyette, winemaker and founder of the brand. The packaging was changed to a classic look. Since the reintroduction of the brand, we have received an 88 point score from the Wine Enthusiast for the Cabernet and Gold medals from the California State Fair for the Chardonnay and Red Blend (Crimson). After 50 years of making wine in Sonoma, people are beginning to know Bob and appreciate his winemaking.
Cycles Gladiator has been completely reinvented in a "back to the future" scenario. Once a leading national brand with one of the most iconic labels in the wine industry, the brand had suffered over the last several years under prior ownership resulting in packaging changes, SKU proliferation, wine quality issues and a downgrade in appellation. The most important component of this acquisition was bringing back Adam LaZarre, the original winemaker for the brand.
Along with bringing Adam back, we have gone back to the original label with some minor changes, partnered up with a vineyard owner to insure we can keep the brand Central Coast focused providing wine quality that consistently supplies a superior price/quality ratio. This has been supported by a Best Buy from the Wine Enthusiast, California State Fair Gold medals and a Sunset Magazine Wine Competition Gold Medal. Cycles has taken the first step to regaining its position as a leading Central Coast brand.
Broadside had built a remarkable reputation over the past 10 years with its single vineyard Margarita Cabernet from Paso Robles. Together with its companion chardonnay, Wild Ferment, Broadside has forged a unique taste profile for Paso Robles cabernet and chardonnay. Brian and Stephy Terrizzi had wanted to produce a more affordable cabernet from Paso Robles, but did not have the organization to launch a product. Wine Hooligans partnered up with the Terrizzi's in late 2014 to create Broadside Paso Robles Cabernet. In our inaugural year, we will ship close to 12,000 cases of the Paso Robles Cabernet. This has been the most successful launch of a product in my 15 years in the industry.
While we have continued to grow the distribution of these products, Brian and Stephy have maintained quality, with the Paso Cabernet receiving an 88 from the Wine Enthusiast, Top 15 Summer Wine Values from Food and Wine Magazine, Gold Medal from Sunset Magazine and named one of the top 20 wines under $20 dollars and the only domestic product for the Fall from the New York Times.
Hooligans was also able to develop and introduce two brands in 2015. 3 Ball and Sea Monster were collaborative efforts with Adam LaZarre and Christian Tietje.
Sea Monster was a small case production effort with Chardonnay, Sauvignon Blanc and a White Blend. We produced 500 cases of each varietal to a very receptive distributor network and public. These small production wines were all bottled a second time due to demand. Speaking to the quality, the Chardonnay received a 91 from the Wine Enthusiast in its first vintage. We believe we have an opportunity with the White Blend to build a premier white blend simply known as… Sea Monster Eclectic White!
3 Ball is our project with Christian Tietje. 3 Ball is a tri appellated zinfandel with fruit from Sonoma, Amador and Paso Robles. Christian, aka Zin Bitch, is a pioneer in the Paso Robles zinfandel and Rhone worlds. 3 Ball reflects three of the best appellations that Christian has made single appellation wines from over the years. The quality is evident in the wine, receiving an 88 from Wine Enthusiast along with a Gold Medal from the San Francisco Wine Competition.
All told in 2015, the company garnered 4 Double Gold Medals, 30 Golds, two 99 point scores, 13 95+ point scores and 35 90+ scores in leading critical publications.
Quotes Carroll, "What started out several years ago as an idea to acquire and reinvent brands, has now become a reality with reinvented brands being introduced across the country throughout 2015. Our strategy of people, place and quality has just begun to have an impact in the market. Our run rates in the last few months of 2015, indicate we have a portfolio of acquired brands that will exceed 125,000 cases in 2016."
Shanken News Daily quoted Carroll in a company feature saying, "After forming new company Wine Hooligans, former BevMo and Purple Wine Co. executive Dennis Carroll is attacking at the premium-and-above tier with a growing portfolio of both new and familiar California brands." Carroll has said of the company's assertive stance, "What most companies take a decade or more to do, we did in less than two years. Our theme for 2016 is "Intelligent Growth. We want to grow the brands in a manner that is mindful of distribution and brand positioning."
Carroll also launched a popular business-to-business blog called "Hooligan Rants" in keeping with the disruptive, somewhat skewed viewpoint of its founder and team. The most recent posting, "If You Have Sold Wine Through A Distributor, You Have Been On The Blind Date "Ride With" clearly resonated with the industry as a dead-on take on the infamous "blind date" between supplier and sales rep. It garnered over 4,000 likes and many shares on Facebook and is still spreading virally.
About Wine Hooligans
Wine Hooligans, LLC was created by wine industry veteran Dennis Carroll together with an expert team of artisan winemakers. Positioned as a passionate disruptor of conventional wine marketing and sales, Wine Hooligans is a brand acquisition and development company, which brings people, places and products together to make exceptional wines in a wide variety of categories. The portfolio consists of Cycles Gladiator, Sea Monster, Broadside, Goyette and Stephen Vincent. More information can be found at
www.winehooligans.com
. Follow the company on Twitter @WineHooligans and blog at
http://winehooligans.com/blog/
.