Wine Hooligans
Novato, California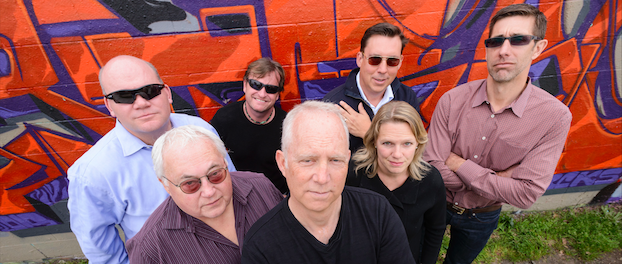 About
Dennis Carroll was left with more than just experience after over a decade as executive of Purple Wine Company and BevMo - it left him with an urge to do more. At a time when many of his peers sought early retirement and would be lounging on a beach or teeing off at the green, Carroll was ready to begin his new venture: starting Wine Hooligans, a wine company with a unique edge. He first acquired Cycles Gladiator, rehired the original winemaker, Adam LaZarre, and restored both the iconic label in its full glory to the fetching red-headed woman on a bicycle, and reined in what had become an unfocused brand. Now back in the hands of its founding winemaker, Cycles is wowing critics once again. In warp speed, with relentless focus and determination Wine Hooligans added five additional wine brands to their portfolio, making it a goal to create and reinvent artisan wine brands that are as unique and purposeful as the wines and winemakers who make them. The Wine Hooligans are: Broadside Wines, Cycles Gladiator, Goyette, Sea Monster and Stephen Vincent.
Images
Press Highlights
News Articles
12 May, 2020
FOR IMMEDIATE RELEASE Contact: Kimberly Noelle Charles Phone 415|701-9463 Email:
press@charlescomm.com
Walls for Women Cycles Gladiator Murals Honoring 100 Years of Women's Right to Vote Tennessee's Ratification of the 19th Amendment Adds Local Color to Towns Across State this Summer NASHVILLE, TN, May 12, 2020—With 2020 marking the centennial of the 19th Amendment to the US Constitution giving women the right to vote, California-based winery Cycles Gladiator announced it is joining in funding the creation this summer of 10 original murals by female artists in multiple communities across Tennessee, the last of the necessary 36 states to secure ratification on August 18, 1920. "This was an epochal event in American history," said Cycles Gladiator Founding Winemaker Adam LaZarre. "And it was the state of Tennessee with its ratification of the amendment that gave American women the right to vote. One hundred years later we want to say 'thank you' to all Tennesseans for their forebears' commitment to moving women forward by commissioning exciting new art." The murals project, inspired by the fight for women's suffrage, will be completed in time for the August 18 anniversary. The muralists, a collection of female artists selected by DMA-events, Inc., a Tennessee-based nonprofit that is dedicated to curating artistic expression in public places, will include such notable talents as Sarah Painter, Tara Aversa, Kim Radford, Nicole Salgar, Cymone Wilder, and Paris Woodhull. Volunteer State communities planning to host the murals include the cities of Nashville and Knoxville and smaller towns such as Maryville, Tullahoma and McMinnville. The work will be painted on walls in high-visibility locations with the subject matter reflecting the individual artists' professional talents. "The murals themselves will not necessarily be about the suffrage movement directly," says Walls for Women Organizer Kristin Luna. "They will be whimsical, thoughtful and drive forward the state's century-old commitment to female equality." "We're thrilled by Cycles Gladiator's commitment to this statewide art project that celebrates women, their individual rights and the uniquely democratic process of voting," Luna added. "Their commitment to art starts with the theme of the label wrapping around their bottles. Inspired by an explosive era of creativity that still influences artistic expression, the wine branding features a woman suspended in mid-air, liberated by the bicycle, which was a new invention in the 19th century that transformed civilization. This Paris-based bicycle company, whose posters inspired women to get out of the house and explore the larger world, has a natural synergy with our Walls for Women project and ties into the larger theme of keeping a woman's voice front and center of our society." The Belle Epoque period in history spanned from 1871 to 1914 and was a period of social, cultural and technological innovations, with much of the inspiration coming from France. About Walls for Women: Kristin Luna and Scott Van Velsor started 501(c) (3) DMA-events in May 2018 as a way to harness and inspire the imaginative spirit found in all of humanity by removing some of the barriers to entry of the creative process.
Walls for Women
focuses exclusively on capturing female creative energy for artistic placemaking in communities in need of joy, hope and color during Tennessee's Centennial of the 19th Amendment. About Cycles Gladiator: Noted award-winning winemaker Adam LaZarre started Cycles Gladiator in 2005. His goal: to make really great wines that taste two to three times the price and to know that on any given night, someone somewhere is enjoying his wine. Based in Paso Robles, California, LaZarre guides the whole process from selecting the best vineyards from the Central and North Coasts, to working with growers, to complete control of the winemaking, producing five expressive and tasty wines – Petite Sirah, Chardonnay, Pinot Noir, Merlot, and Cabernet Sauvignon. The brand name is inspired by the renowned French bicycle company, Cycles Gladiator which rose to prominence during the Belle Epoque era in France. Known for their vibrant advertisements, displayed throughout Paris, bicycle sales flourished throughout this time prompted by the momentum of the women's suffrage movement. For more information, interviews and images please contact Charles Communications Associates at
press@charlescomm.com
or 415|701-9463. ###
8 February, 2018
FOR IMMEDIATE RELEASE Contact: Kimberly Noelle Charles or Alexandra Fondren Charles Communications Associates
415.701.9463
|
press@charlescomm.com
Wine Hooligans Welcomes Portlandia Vintners to its Portfolio of Artisan Wine Brands
Novato, CA (February 5, 2018)
—
Wine Hooligans
is pleased to announce the addition of
Portlandia Vintners
to its growing portfolio of artisan wine brands. The Dundee, Oregon-based winery is rooted in the heart of the Willamette Valley, crafting award winning pinot noir and pinot gris from a region that the New York Times
calls
one of the world's best pinot producing regions outside Burgundy. Launched in 2013 by vintner Damian Davis, Portlandia is an ode to the spirit of Oregon's great wines while also reflecting a sense of the people that make Portland and the Willamette Valley so special. Davis, previously best known for founding Rainier Wine and its famously irreverent Mad Housewife label, aims to make Oregon wine accessible to everyday wine lovers nationwide. Portlandia's partnership with Wine Hooligans facilitates the opportunity to expand distribution across the county and develop everyday, affordable pinot noir and pinot gris from Oregon. "Adding an exceptional set of Oregon pinots fits perfectly with our focus of bringing unique wines from valuable appellations to both consumers and our partners", said Dennis Carroll, head hooligan of Wine Hooligans. "With Portlandia, we add a dynamic brand in an important category that's amassed a wonderful set of accolades. It's an exciting addition to the Hooligans portfolio of wines." Portlandia includes Oregon-appellated wines with eye-catching labels, which range from $18-20, as well as a $40 single vineyard Pinot Noir from the organic and biodynamic Momtazi Vineyard located in Willamette Valley's McMinnville AVA. The climate of the valley encompassing the Willamette River in between Oregon's Cascades and the Coast Range produces some of the world's best pinot noir and pinot gris wines. However, Davis notes that "It took relentless optimists to bring pinot noir and pinot gris to Oregon, exactly the kind of 'Hooligan' mindset that inspired us to create Portlandia Vintners and ultimately enter into this seamless partnership with Wine Hooligans." Portlandia's reception has been very positive so far, with double 92-point scores from Wine Enthusiast's
February 2018 issue
, for both the 2016 Pinot Gris (which also received an Editor's Choice designation) as well as the 2015 Momtazi Vineyard Pinot Noir, not to mention double 90-point scores for the 2015 Pinot Noir and 2016 Rosé of Pinot Noir.
About Portlandia Wines
Portlandia's aim is to introduce value into the world of boutique, hand-made Oregon wine. Founder Damian Davis is committed to bringing terroir-driven Willamette Valley pinot noir and pinot gris to the everyday table, rejecting the notion that great Oregon wines can only be enjoyed at a premium. When Portlandia's initial success enabled the ability to scale, it allowed Davis to bring on a new collaborator in Dennis Carroll and his Wine Hooligans. The Wine Hooligans infrastructure and financial backing has allowed Portlandia to make an even bolder statement in quality/price ratio. "Wine lovers across the country already know that Oregon wine means world-class pinot. The partnership with Hooligans will enable me to get out there consistently to reinforce that message and share just a touch of what makes life here in the Pacific Northwest so special." Davis's 13 years of building relationships and seeking avenues to deliver high-quality, inexpensive wines to consumers throughout the Pacific Northwest has helped him to find the many interesting and overlooked vineyards that now define the Portlandia portfolio. Carroll added, "At Wine Hooligans, we believe artisan brands are made by talented artists. Damian has used his deep roots in the Pacific Northwest and his talent to create a wonderful set of pinot noir, pinot gris and rosé bottlings that can be enjoyed every day. We are happy to play a role in helping expand distribution of this unique brand."
About Wine Hooligans
Wine Hooligans, LLC was created by wine industry veteran Dennis Carroll together with an expert team of artisan winemakers. Positioned as a passionate disruptor of conventional wine marketing and sales, Wine Hooligans is a brand acquisition and development company, which brings people, places and products together to make exceptional wines in a wide variety of categories. The portfolio consists of Portlandia, Broadside Wines, Cycles Gladiator, Sea Monster, Goyette and Stephen Vincent. More information can be found at
www.winehooligans.com
.
Media Contact
For press inquiries and images, please contact Kimberly Noelle Charles at Charles Communications Associates at
press@charlescomm.com
or
415.701.9463
. ###
17 February, 2016
Wine Business Upstart Bullish on 2016 Wine Hooligans LLC, created by wine industry veteran Dennis Carroll and his band of hooligan sales and marketing pros, is bullish on 2016 as the company enters its third year of business. Reflecting back on the year's successes with notable brands Broadside Wines, Cycles Gladiator, Sea Monster, 3 Ball, Stephen Vincent and Goyette, the theme for 2015 was "Introduction". 2014 was the "Set Up and Organization" year for the company as three brands were acquired, two brands were developed, a national sales team was hired, a distribution network was set up and a production and vineyard partner was appointed in Paso Robles, CA. 2015 kicked off with new packaging, wine and focus for Stephen Vincent and Cycles Gladiator and new wine offerings from Broadside Wines. Two newly developed brands Sea Monster and Three Ball were launched and embraced by the marketplace and media. An encapsulated report card from the Head Hooligan, who didn't skip class for this update, highlighting 2015: Stephen Vincent was rebranded as a Sonoma County/North Coast brand with an emphasis on Pinot, Chardonnay and Cabernet in order to reflect the history and pedigree of Bob Goyette, winemaker and founder of the brand. The packaging was changed to a classic look. Since the reintroduction of the brand, we have received an 88 point score from the Wine Enthusiast for the Cabernet and Gold medals from the California State Fair for the Chardonnay and Red Blend (Crimson). After 50 years of making wine in Sonoma, people are beginning to know Bob and appreciate his winemaking. Cycles Gladiator has been completely reinvented in a "back to the future" scenario. Once a leading national brand with one of the most iconic labels in the wine industry, the brand had suffered over the last several years under prior ownership resulting in packaging changes, SKU proliferation, wine quality issues and a downgrade in appellation. The most important component of this acquisition was bringing back Adam LaZarre, the original winemaker for the brand. Along with bringing Adam back, we have gone back to the original label with some minor changes, partnered up with a vineyard owner to insure we can keep the brand Central Coast focused providing wine quality that consistently supplies a superior price/quality ratio. This has been supported by a Best Buy from the Wine Enthusiast, California State Fair Gold medals and a Sunset Magazine Wine Competition Gold Medal. Cycles has taken the first step to regaining its position as a leading Central Coast brand. Broadside had built a remarkable reputation over the past 10 years with its single vineyard Margarita Cabernet from Paso Robles. Together with its companion chardonnay, Wild Ferment, Broadside has forged a unique taste profile for Paso Robles cabernet and chardonnay. Brian and Stephy Terrizzi had wanted to produce a more affordable cabernet from Paso Robles, but did not have the organization to launch a product. Wine Hooligans partnered up with the Terrizzi's in late 2014 to create Broadside Paso Robles Cabernet. In our inaugural year, we will ship close to 12,000 cases of the Paso Robles Cabernet.
This has been the most successful launch of a product in my 15 years in the industry.
While we have continued to grow the distribution of these products, Brian and Stephy have maintained quality, with the Paso Cabernet receiving an 88 from the Wine Enthusiast, Top 15 Summer Wine Values from Food and Wine Magazine, Gold Medal from Sunset Magazine and named one of the top 20 wines under $20 dollars and the only domestic product for the Fall from the New York Times. Hooligans was also able to develop and introduce two brands in 2015. 3 Ball and Sea Monster were collaborative efforts with Adam LaZarre and Christian Tietje. Sea Monster was a small case production effort with Chardonnay, Sauvignon Blanc and a White Blend. We produced 500 cases of each varietal to a very receptive distributor network and public. These small production wines were all bottled a second time due to demand. Speaking to the quality, the Chardonnay received a 91 from the Wine Enthusiast in its first vintage. We believe we have an opportunity with the White Blend to build a premier white blend simply known as… Sea Monster Eclectic White! 3 Ball is our project with Christian Tietje. 3 Ball is a tri appellated zinfandel with fruit from Sonoma, Amador and Paso Robles. Christian, aka Zin Bitch, is a pioneer in the Paso Robles zinfandel and Rhone worlds. 3 Ball reflects three of the best appellations that Christian has made single appellation wines from over the years. The quality is evident in the wine, receiving an 88 from Wine Enthusiast along with a Gold Medal from the San Francisco Wine Competition. All told in 2015, the company garnered 4 Double Gold Medals, 30 Golds, two 99 point scores, 13 95+ point scores and 35 90+ scores in leading critical publications. Quotes Carroll, "What started out several years ago as an idea to acquire and reinvent brands, has now become a reality with reinvented brands being introduced across the country throughout 2015. Our strategy of people, place and quality has just begun to have an impact in the market. Our run rates in the last few months of 2015, indicate we have a portfolio of acquired brands that will exceed 125,000 cases in 2016." Shanken News Daily quoted Carroll in a company feature saying, "After forming new company Wine Hooligans, former BevMo and Purple Wine Co. executive Dennis Carroll is attacking at the premium-and-above tier with a growing portfolio of both new and familiar California brands." Carroll has said of the company's assertive stance, "What most companies take a decade or more to do, we did in less than two years. Our theme for 2016 is "Intelligent Growth. We want to grow the brands in a manner that is mindful of distribution and brand positioning." Carroll also launched a popular business-to-business blog called "Hooligan Rants" in keeping with the disruptive, somewhat skewed viewpoint of its founder and team. The most recent posting, "If You Have Sold Wine Through A Distributor, You Have Been On The Blind Date "Ride With" clearly resonated with the industry as a dead-on take on the infamous "blind date" between supplier and sales rep. It garnered over 4,000 likes and many shares on Facebook and is still spreading virally.
About Wine Hooligans
Wine Hooligans, LLC was created by wine industry veteran Dennis Carroll together with an expert team of artisan winemakers. Positioned as a passionate disruptor of conventional wine marketing and sales, Wine Hooligans is a brand acquisition and development company, which brings people, places and products together to make exceptional wines in a wide variety of categories. The portfolio consists of Cycles Gladiator, Sea Monster, Broadside, Goyette and Stephen Vincent. More information can be found at
www.winehooligans.com
. Follow the company on Twitter @WineHooligans and blog at
http://winehooligans.com/blog/
.