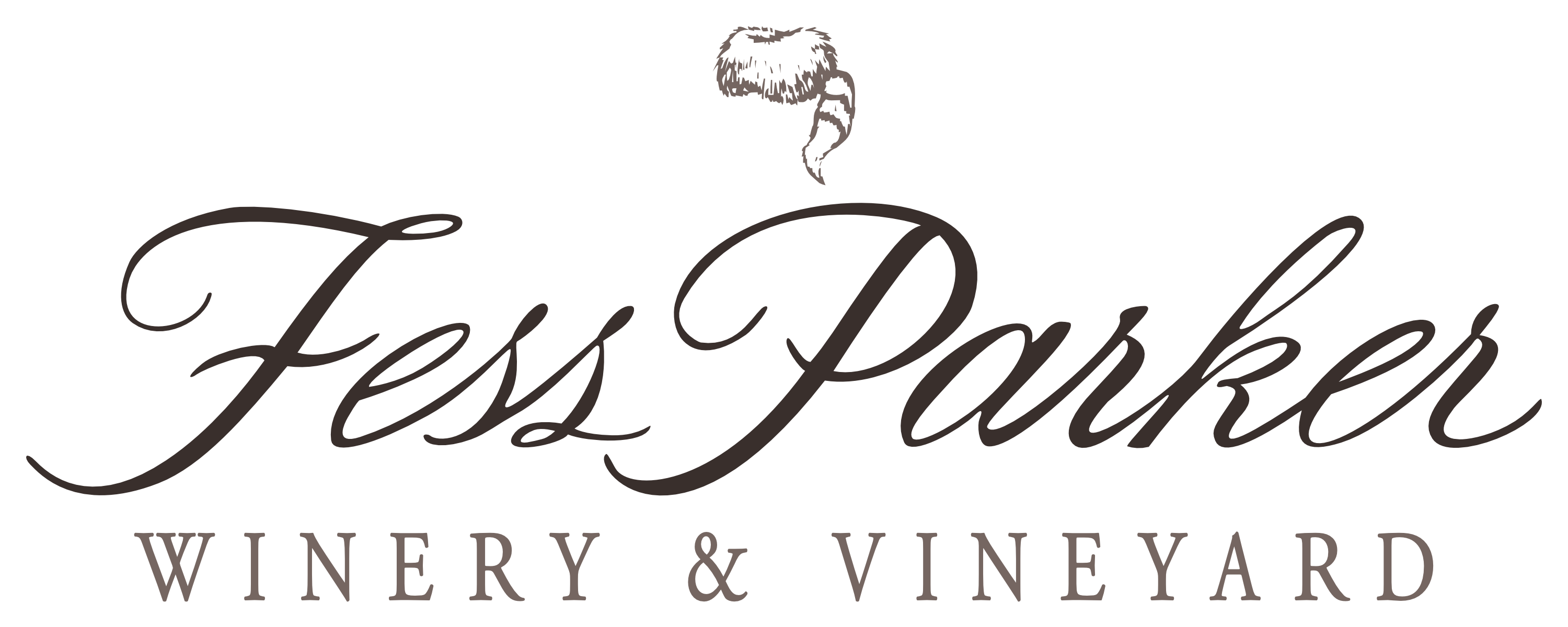 Fess Parker
Los Olivos, CA
About
When Fess Parker was cast in the role of Davy Crockett in the mid-1950's, it caused an international sensation and changed his life forever. So too did the purchase of 714 acres in the Santa Ynez Valley change the course of the Parker family's history.

Realizing the potential of Santa Barbara County as a premium grape-growing region, Fess and his son, Eli, originally set out in 1989 to plant a small vineyard and sell fruit to local producers. But, as Fess' daughter, Ashley explains, " Fess is from Texas, so he can't do anything small. "The Fess Parker Winery and Vineyard now farms almost 700 acres on four vineyards throughout Santa Barbara County.
Press Highlights
News Articles
14 November, 2017
FOR IMMEDIATE RELEASE Contact: Kimberly Noelle Charles or Alexandra Fondren Charles Communications Associates
415.701.9463
|
press@charlescomm.com
Fess Parker Winery Announces Addendum Wines Napa Cabernet Sauvignon
Santa Barbara County's intrepid family winery looks to Napa Valley as its next frontier
Santa Barbara, Calif. — November 14, 2017
— Fess Parker Winery is pleased to announce the premiere release of
Addendum Wines
, an exciting portfolio of Napa Valley Cabernet Sauvignon, sourced from some of the region's most heralded vineyards. A small, hands-on winemaking endeavor from the seasoned Fess Parker family winemaking team, Addendum is a standalone label. The project represents a unique opportunity for this well-established Santa Barbara County winery to make Bordeaux varietal wines, work side-by-side with committed Napa growers, and carry on the tradition of exploration and pioneering adventure embodied by founder, Fess Parker himself. Addendum, which literally means an "add-on," was created to build on to the success of the early Rhone wine program started by Parker. After spending 30 years honing their expertise in Santa Barbara's Burgundian and Rhone varieties at their flagship winery in Los Olivos, the second generation
Fess Parker
family, Eli Parker, Ashley Parker Snider, and Winery President Tim Snider, sought to build and expand upon Fess's vision, leveraging their long-term relationships in order to tap into some of the most prestigious, established, and diverse vineyard holdings in Napa Valley – a flip on the traditional model (whereby Napa producers often outsource
their
Burgundian or Rhone varietal programs). The 2014 vintage marks the very first for the Addendum project, with site-specific grape sources that range from the unmistakably high-elevation Stagecoach Vineyard to a historic prestige Rutherford AVA valley floor vineyard with its classic 'Rutherford Dust' profile. Single vineyard bottlings are accompanied by a Napa Valley-designate blend of the two, as well as a Stagecoach Cabernet/Syrah blend. Winemaker Blair Fox, who also oversees winemaking for the entire Fess Parker portfolio, continues the stylistic direction set by the Parker team when capturing the signature characters of the vineyards. Current Addendum releases: • 2014 Addendum 'Skellenger Lane' Cabernet Sauvignon (Rutherford) - $95 • 2014 Addendum 'Stagecoach Vineyard' Cabernet Sauvignon (Atlas Peak) - $95 • 2014 Addendum Napa Valley Cabernet Sauvignon - $90 • 2014 Addendum 'Stagecoach Vineyard' Cabernet/Syrah (Atlas Peak) - $80 Fess Parker's name remains synonymous with pioneering adventure and love of the land. Fess established his place at the forefront of the nascent Santa Barbara wine industry, starting one of the region's most prominent wineries in 1989 and establishing world-class hotels that attracted new interest in the entire region. Though Fess Parker passed away in 2010, his second and third generation family has forged ahead in Fess's spirit, developing new programs under his
original namesake label
, expanding the Rhone varietal program under the
Epiphany
program, exploring traditional Champenoise method sparkling wine with the
Fesstivity
line (and dedicated Bubble Shack tasting gallery), and the May 2017 opening of the
Bear & Star
restaurant. Housed in the family's recently renovated Los Olivos
Fess Parker Wine Country Inn
, the Bear & Star's 'refined ranch cuisine' is headed by chef John Cox, who earned accolades at Big Sur's famous Sierra Mar restaurant at the Post Ranch Inn. Visitors can also take family-led horseback tours of the Fess Parker family ranch (usually led by Fess's granddaughter Katie Parker-McDonald), where they can view sprawling vistas of Santa Barbara County and taste from the gardens where the Bear & Star produce is sourced. A by-appointment-only tasting lounge for Addendum was recently unveiled at the Fess Parker Winery in the fall of 2017. Adding Bordeaux varietal wines from Napa to the portfolio under the Addendum label is the next step in the family's evolution, and represents the intrepid spirit of Fess Parker. Looming large (in more ways than one) at 6 feet 6 inches, Fess always took the long view. His dream to establish a family winery that would be passed down for generations is well on its way. With his children now at the helm, the family wishes to carry on their father's legacy by introducing Cabernet Sauvignon to the portfolio – an adventure in its own right. Just as Fess Parker himself immortalized the romance of exploration and discovery, the Addendum project captures his spirit, by bottling the thrill of borderless winemaking. Early critical acclaim for Addendum has been impressive, with recent high marks from
Jeb Dunnuck
,
Wine & Spirits
, as well as
double 95+ scores
from the latest Wine Advocate issue. As of September 2017, Addendum Wines are available for purchase at
addendumwines.com
as well as at the brand new Addendum tasting room at Fess Parker Winery in Los Olivos (pictured), now open to the public by appointment
(800-841-1104
). Note: As of November 2017, the vineyards from which Addendum Wines are sourced have not sustained any fire-related damage, nor have the growers with whom the Addendum team works closely. In solidarity with their Napa friends who did suffer loss, Fess Parker Winery has raised over $10K towards wildfire relief using proceeds from a
relief-designated three-pack
of 2014 Santa Rita Hills Pinot Noir. The Fess Parker family and team is grateful to all who contributed.
About Fess Parker Winery
Since their first vineyard planting in 1989, the Fess Parker family has enjoyed a long, successful history in Santa Barbara County, helping to pioneer the region's reputation as an international destination for wine, hospitality and discovery, as well as developing many of the county's prestige vineyards. The Fess Parker Winery and Vineyard now owns and farms over 125 acres and works with over 700 acres in Santa Barbara County, not to mention the three acres in Napa Valley for Addendum. For future appointments to visit the Addendum Wines tasting room in Los Olivos, please email
info@addendumwines.com
or call
(800) 841-1104
. Follow Addendum on Twitter at
@AddendumByFess
and on Instagram at
@addendumwinebyfess
. For press inquiries and images, please contact Kimberly Noelle Charles or Alexandra Fondren at Charles Communications Associates at
press@charlescomm.com
or
415.701.9463
. # # #