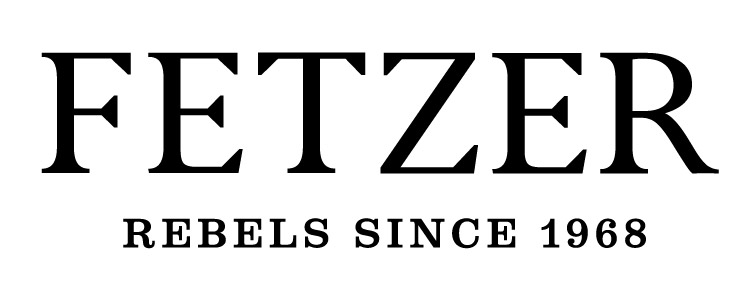 Fetzer Vineyards
About
Fetzer Vineyards strives for the perfect relationship between land, climate and grape, in order to bring wines of remarkable character to the table.

Fetzer has been a pioneer in sustainable practices for decades with a long list of achievements that include: The first California winery to operate on 100% renewable energy in 1999, the first wine company to publicly report greenhouse gas emissions with the Climate Registry in 2005, the first Zero Waste certified wine company in the world in 2014, and the largest organic wine grape grower in the U.S. certified by CCOF. Now, they look toward the future with their new B Corp certification, the highest standard for social and environmental responsibility in business. Moreover, Fetzer is implementing a new regenerative business strategy–a promise, if you will–that aims to move the organization beyond its history of sustainability toward creating a positive impact in the environment and in our communities.
Press Highlights
News Articles
27 October, 2016
Fetzer Vineyards Navigates the Road to Regeneration
Sustainability Pioneer Convenes Thought Leaders for Celebration of Regenerative Practices
Hopland, CA, October 27, 2016 – Over harvest this year,
Fetzer Vineyards
welcomed influencers to its Hopland estate for
Road to Regeneration
, an immersive day highlighting the nearly 50-year-old winery's forward-looking sustainability practices. Seeking new and innovative ways to illustrate the benefits of a regenerative approach to business, Fetzer Vineyards capped off the day with an engaging presentation of "Beautiful Trash," a collection of works highlighting recycled materials by Bay Area-based artist and previous de Young museum artist-in-residence Adrian Arias. "Coupling practical discussions of our sustainability practices with a presentation of Adrian's artwork helped us extend the conversation around regeneration to a much larger context," said Josh Prigge, Director of Regenerative Development, who spoke at the Business Forum at last year's United Nations
Climate Talks
in Paris. "We think it's essential that we find creative ways to communicate this broad and holistic approach to sustainability, so more organizations are inspired to take this approach predicated on giving back to the environment and communities through positive impacts."
Bringing Importance of Recycling to Life through Art & Performance
Fusing a mixture of spoken-word poetry, video, a slideshow of previous works and performance art, Peruvian-born Arias created a totally unique environment for bringing to light the issue of trash floating in our oceans – along with problems arising from excessive waste in any locale. Prior to Arias' presentation, Road to Regeneration guests witnessed Fetzer Vineyards' Zero Waste production facility at work, enjoyed a locally sourced low-emissions lunch and sampled the flagship Fetzer wine collection with VP Winemaking & Winery Operations and 28-year Fetzer Vineyards veteran Bob Blue. Road to Regeneration guest Allison Jordan, VP Environmental Affairs at Wine Institute and Executive Director of CA Sustainable Winegrowing Alliance, noted, "I've had the privilege of working with vintners and growers throughout the state on the California Sustainable Winegrowing Program and Certified California Sustainable Winegrowing for more than a decade, and Fetzer Vineyards has been one of the leaders since the very beginning. It was exciting to see first-hand so many of the winery's on-the-ground examples of innovation in sustainable winegrowing and regenerative agriculture." Fetzer Vineyards' recent sustainability milestones, highlighted at Road to Regeneration, include:
Water Conservation & Re-Use Powered by Nature:
Launching this year, Fetzer Vineyards' Biofiltro BIDA® system will harness the power of worms and microbes to remove 99% of contaminants from winery wastewater. The system is expected to regenerate approximately 15 million gallons of water annually, reduce energy consumption and produce nutrient-rich compost for vineyards. Read more on the BIDA® system and Fetzer Vineyards' water initiatives at
fetzer.com/water
.
World's First Zero Waste-Certified Winery:
"Our goal is to replenish what we take and revitalize the land to leave it healthier than we found it," said Prigge. In 2015 alone, Fetzer Vineyards reintroduced 1,671 tons of grape skins, stems and seeds into vineyards as compost, and diverted 99.1% of all winery waste from landfill or incineration. Read more on Fetzer Vineyard's zero waste practices at
fetzer.com/commitment
.
CarbonNeutral® Certification Furthers Emissions Reduction Mission:
Fetzer Vineyards was the first U.S. wine company to operate on 100% renewable energy, back in 1999. In 2016, the winery took responsibility for its greenhouse gas emissions by purchasing carbon offset credits, becoming the first U.S. winery certified CarbonNeutral by Natural Capital Partners. Fetzer Vineyards supports the global fight against climate change as a member of Climate Neutral Now, an advocacy group founded by the United Nations Framework on Climate Change. Read more at
fetzer.com/carbonneutral
.
Upholding B Corp Values, from Vineyard to Glass:
As the largest winery in the world certified as a B Corp – a standard considered by many to be among the most rigorous for corporate and social responsibility in business – Fetzer Vineyards takes innovative steps to enhance local ecosystems and empower employees and communities. Read more on B Corp values at
fetzer.com/bcorp
.
About Fetzer Vineyards
With nearly 50 years of experience in earth-first winemaking, Fetzer Vineyards is recognized as a leader in environmental stewardship and business ethics. Fetzer Vineyards was the first U.S. wine company to operate on 100% renewable energy, the first to report greenhouse gas emissions to The Climate Registry, and the first certified by the US Zero Waste Business Council. The world's largest B Corp winery, Fetzer Vineyards strives to find the perfect equilibrium between earth, vine and communities to regenerate ecosystems and bring wines of quality and character to the table. In keeping with these values, the company has committed to becoming Net Positive by the year 2030.
www.fetzer.com
For press inquiries and images, please contact Courtney Cochran at
courtney.cochran@fetzer.com
or
707.670.0268
. Otherwise, please contact Kimberly Noelle Charles or Hillary Lyons at Charles Communications Associates at
press@charlescomm.com
or
415.701.9463
.